OES Receives US Patent for their Conductor Touch Sensor
"CQS" (Conductor Quality Sensor) is the latest of a series of OES in-process monitoring and inspection products developed by OES to eliminate crimp defects on automated wire processing machines. OES's unique technology approach provides reliable sensing of the stripping blade contact with the conductor during the insulation removal. Wire strip defects such as nicking, scraping, and tearing of the strands, resulting in crimp defects, can now be effectively controlled.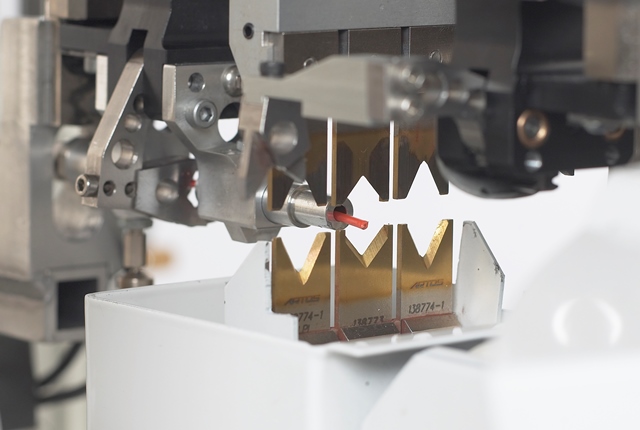 "Effective and reliable sensing and control of the conductor touch conditions offers a new level of crimp quality assurance for wire harness manufacturers," says Michael Reeve, VP Business Development, OES Technologies.
OES Technologies Canada develops products and technologies specific to the wire processing industry for the purpose of detecting and eliminating quality defects during the manufacturing process, improving electrical systems, and bringing a new level of quality to the automotive industry. OES Technologies products are distributed in over 15 countries by independent dealers and representatives and supported by 3 OES international offices central to key automotive manufacturing regions.